Recently, Chuck, a former photo tour guest of mine, living in Denver, Colorado asked me:
"When I processed this photo from last night, there are horizontal bands of strange color running through the stars. Can you tell me if this is an aberration caused by my lends or something else?"
And he sent me this photo:
If you magnify into the photo, you can see that the stars look alright (though maybe not 100% sharp):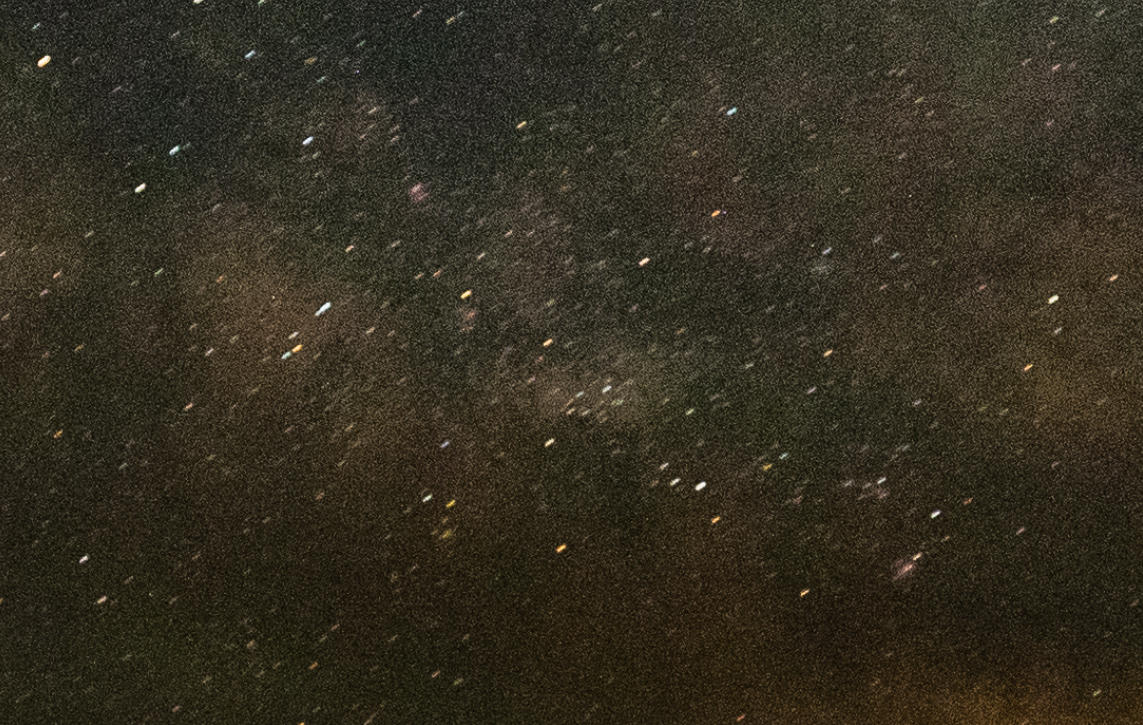 There's only a little bit of streaking, which is normal (caused by the rotation of Earth, see my astrophotography shutter speed calculator for more info).
But I think Chuck refers to these: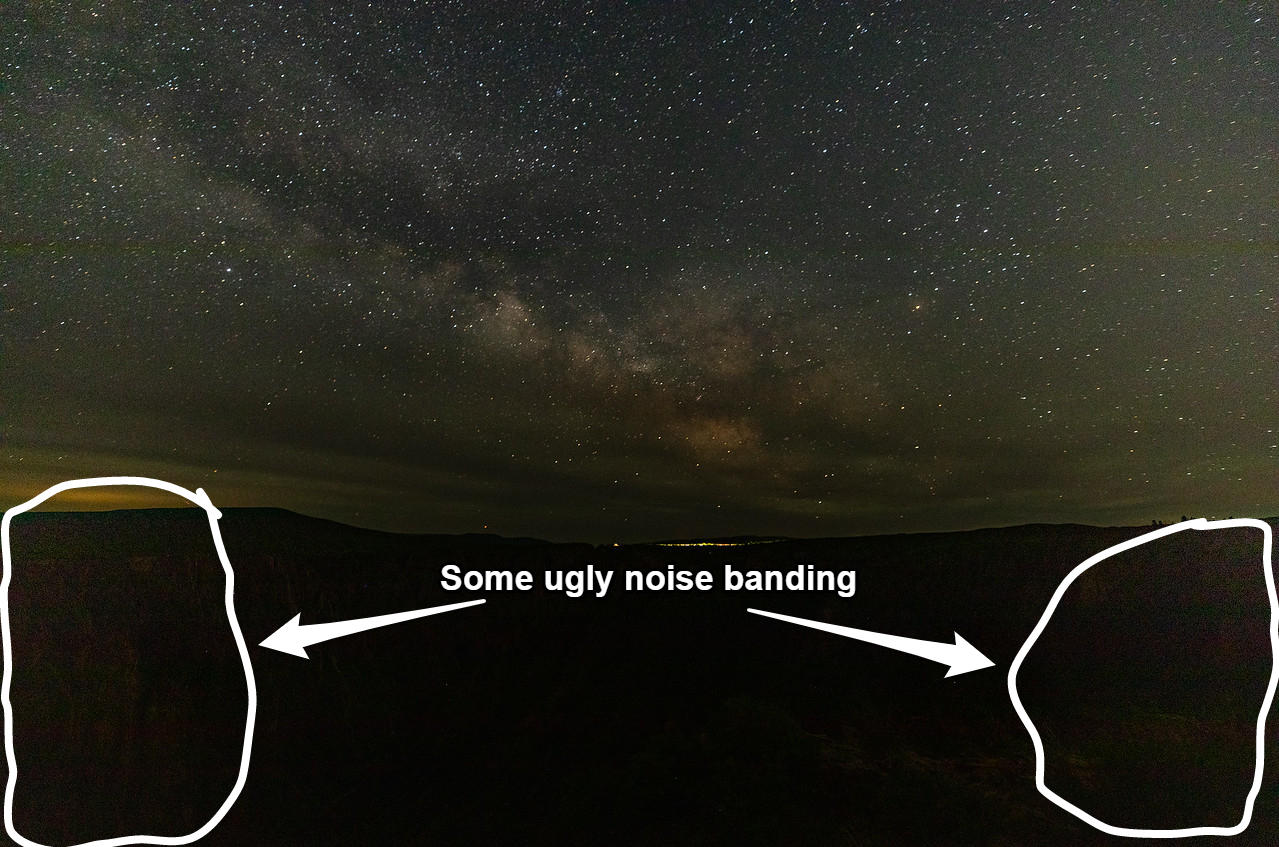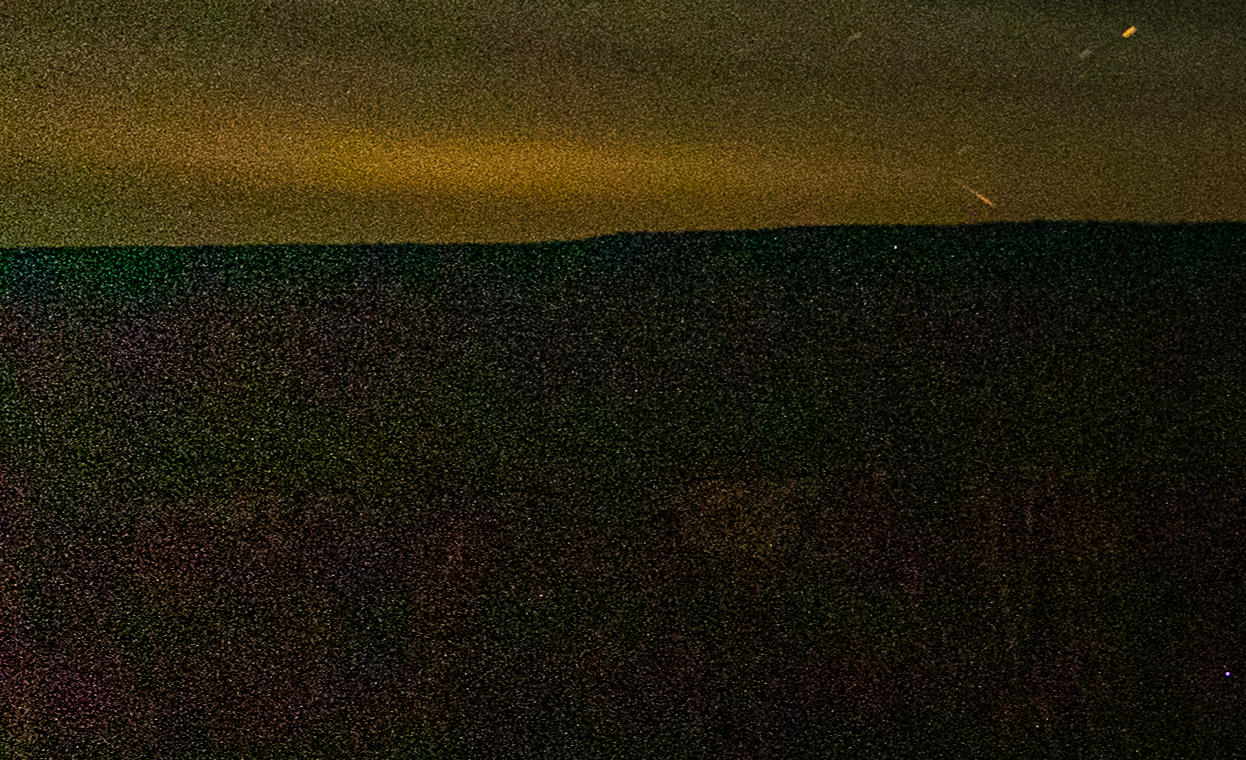 These are clearly banding of noise which happens if you start brightening a high ISO image.
So what causes the banding? Why is it only on the sides?
The reason it's around the sides of the photo is vignetting.
Chuck took this photo with a Canon 5D IV plus 16-35 f/2.8 III lens @ 16mm and f/2.8.
He used ISO 1600 and 40 seconds of shutter speed (he used the correct settings).
The Canon 16-35 f/2.8 III is known for producing extreme vignetting at 16 mm f/2.8 setting!
According to Optical Limits (the site I always recommend to check lens reviews before buying), this lens has 4.6 stops of light falloff on the very corners at 16 mm f/2.8:
Hence, when you apply Profile Correction in Lightroom, or any software, the sides will be brightened up by + 3-4 stops, which is a LOT!
Especially at ISO 1600 – the higher the ISO speed, the less you can brighten it up without introducing noise.
On a normal daylight photo with low ISO, and bright areas, this is not an issue.
But on a high ISO photo, with almost black areas, noise comes out quickly, and appears as banding (depends on camera make, Canon is more prone to banding than Nikon / Sony).
So what's the solution now?
Turn the profile correction OFF.
Both in the camera (if you have that option), and in Lightroom / Photoshop

Sometimes the vignetting makes the photo even more dramatic.
Vignetting would be non-desirable ob architecture and product shots, but in a composition like this, it's alright.
The other solution…
Taking multiple shots and use median stacking to significantly reduce noise (check my article on the link). This is usually a time consuming process, so I'm often lazy to do that.
Useful reads
My guide to Milky Way photography (all I can tell, this is the best out there ;))
Shutter speed calculator for non-guided astro photography
Less noise with ISO photos: median stacking with Photoshop
Review of Canon 16-35 mm III lens on Optical Limits
When shooting stars, focusing is crucial, check out my video on Manual focusing
Have you ever had an issue like this?
Let me know in the comments!
(You can upload your own photos too)