Recently I had the chance to test the sharpness and optical quality of Canon RF 28-70 mm f/2 lens.
I took many test shots of Budapest in the Blue Hour, at different focal length and apertures.
The lots of small lights really put every kind of optics under heavy pressure, but luckily the one and only full-frame f/2 zoom lens stood the test very well!
Let's see how the Canon RF 28-70 mm f/2 lens performed at night!
But, before starting the pixel-peeping part, a few things about the size and build of this lens.
Canon 28-70 mm f/2L: Size and build quality
About the Canon RF mount
As the name tells you, this is an RF lens, which means it will only fit to the Canon cameras featuring an R-mount. This mount was introduced for the long-waited full-frame lineup of Canon mirrorless cameras.
As of October, 2019, there are only 2 Canon mirrorless full-frame bodies: the Canon EOS R and the Canon EOS RP.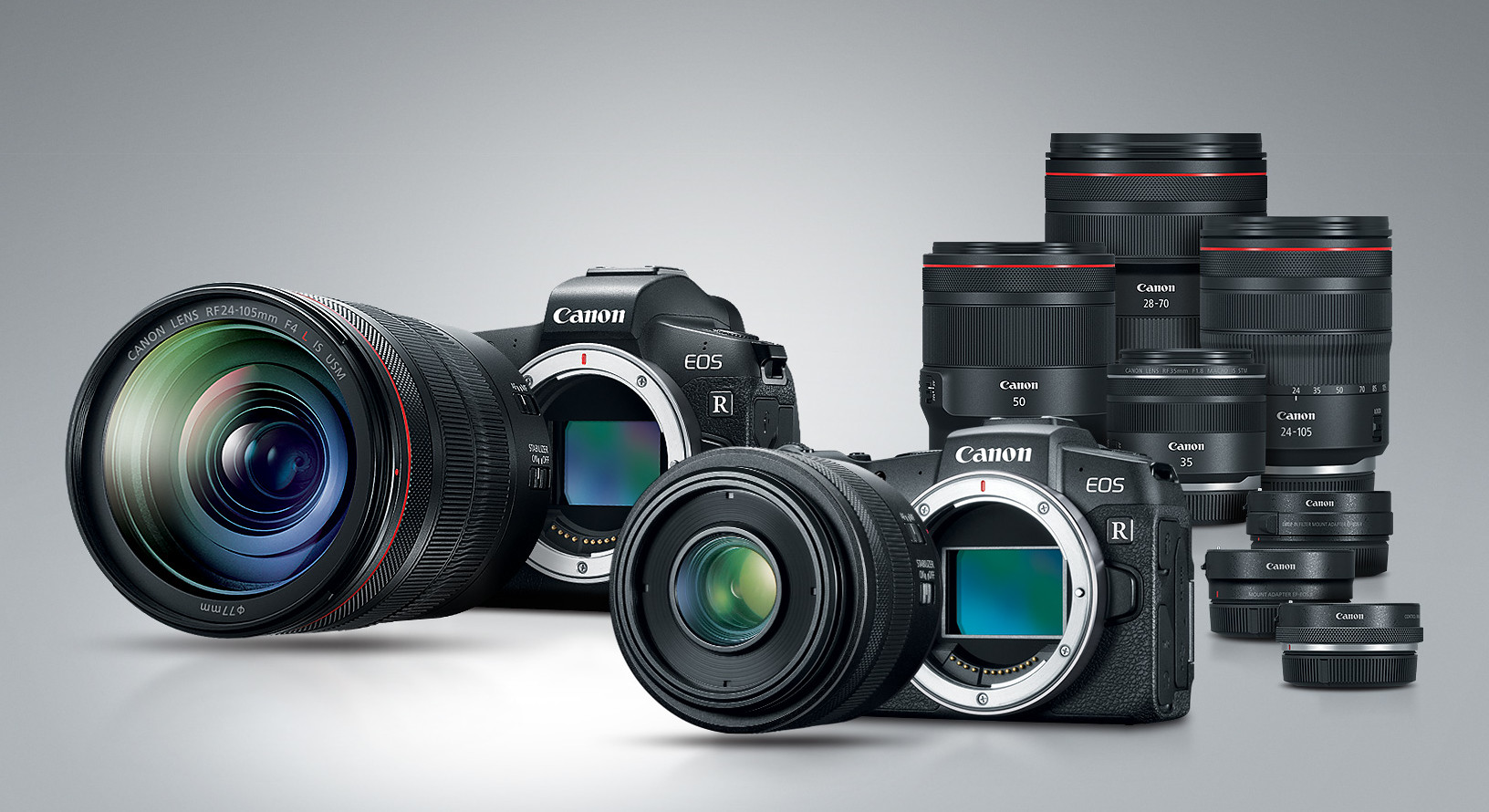 So it's important to know that this lens will NOT fit onto a DSLR.
Simply because the flange distance of the RF mount (the back of the lens to the sensor) is much shorter than with any DSLR.
The RF mount has a flange distance of 20 mm, whereas the Canon EF mount (the one used on FF DSLRs) is 44 mm.
It is exactly the short flange distance that made this lens possible to make – in case you were wondering why Canon did not come out with a similar lens earlier.
Simply it would not be possible to produce such a wide angle, fast aperture lens with a flange distance of a DSLR.
Here's an article on flange distance on WikiPedia
Size
It is HUGE!
I mean, it's as heavy as a 70-200 mm f/2.8 IS lens, but it is much shorter and even thicker.
It doesn't really come through when you look at the images, but it feels BIG
It really feels like a brick 🙂
Also, the filter thread is 95 mm! So it may well be a small fortune to buy some filters for this cuteness…
Controls / quality
The lens has one switch on the side, the AF/MF switch.
You have to really respect the fact, that this lens has an AF switch, unlike other RF lenses (for example the Canon 24-240 mm does not have one, you have to go into the Menu here to activate Manual focus).
The Canon RF 28-70 mm f/2 lens has 3 rings:
zoom ring
focus ring
control ring
The latter may need some explanation.
You can assign certain features to this ring in the Menu. To be honest, I would assign Aperture to it, but I would rather set aperture on the camera body.
Canon 28-70 mm f/2L: Sharpness at different apertures / focal lengths
In short, the Canon RF 28-70mm f/2 delivers excellent performance even f/2 setting across the whole frame. Of course, on the very edges, it's a tiny bit less sharp at f/2, but once stopped down even to f/2.8, the sharpness is top-notch from edge to edge!
Optical quality
The photos you can see here were taken on my night photo tours in Budapest, Hungary. The camera + lens was kindly provided by Chris Runge from the US (thank you for that Chris!).
This lens performs equally well in all focal length. Sharpness, optical aberration, vignetting they perform in the same manner no matter the focal length.
Sharpness is very good starting at f/2 in the center:
Then only at the far edges does it drop down a bit at f/2 (but it's still great!):
But sharpness reaches excellent levels across the frame from f/2.8 and upwards:
At f/2 some chromatic aberration / purple fringing can be noticeable even in the center:
The purple fringing disappears once the lens is stopped down to f/2.8:
Vignetting
Every fast aperture is lens is prone to vignetting (light falloff on the edges), and the Canon RF 28-70 mm f/2 is no exception.
But even at f/2, it's pretty well controlled, and there's nothing you wouldn't be able to correct with a single click in Adobe Lightroom:
Does the Canon 28-70 mm F/2 create good starbursts?
Come on, who doesn't love starbursts?
I do, and I bet you love those star-like lights that can be achieved with narrow apertures.
Luckily the Canon 28-70 mm F/2 does not disappoint in this regard.
From f/11 and above you can have some nice starbursts:
My 2 cents: is the 28-70 mm f/2 worth it?
It's true: this lens really substitutes 3 fast, high quality prime lenses.
Sharpness is very good across the board, even at f/2.
So it's an ideal lens for wedding photographers who simply don't have the time to switch between prime lenses back and forth.
But of course, this comes at a huge price: not only does it cost 3,000 USD, but also it is very heavy!
So for anyone else (eg. anybody not a wedding / pro portrait photographer), this lens is just too much.
Also, 24 mm is a such a standard nowadays, that many people will really miss that extra 4 mm on the wide end.
For this price you can easily buy 3 or 4 very high quality prime lenses.
I'll be honest: I would not buy this lens for myself, as I'm mostly a landscape photographer guy.
And even when I'm shooting portraits, I like to use the longer focal lengths, like 85 mm or 135 mm.
So clearly, I'm not the focus group of this lens…
Other reviews of Canon RF 28-70mm f/2 L lens
Sample gallery at Dpreview.com
Video by Manny Ortiz on using Canon RF 28-70mm f/2 as a portrait lens
What do you think?
For what would you use this lens? Or do you have one?
Let me know in the comments!